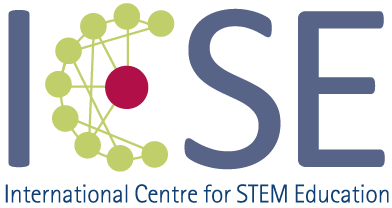 What is STEM Education?
STEM Education can help students develop their critical thinking and problem-solving skills, which are vital skills to have as an adult. STEM is an umbrella term that encompasses several subjects, including engineering, science, technology, math, and biology. Its focus is on the use of different skills and interests to understand different subjects. It is especially beneficial in the case of students who are interested in pursuing a career in science, technology, engineering, or mathematics.
Curriculum
STEM (science, technology, engineering, and mathematics) education focuses on promoting career opportunities for students in STEM fields. In addition to promoting STEM literacy, this program addresses many of the pressing challenges of the 21st century. It can be helpful to develop a conceptual framework that helps educators design appropriate STEM curriculum. This framework can identify key STEM concepts and subject principles. Bybee (2010) discusses the importance of STEM in the lives of students and the community.
Goals
STEM education is a popular topic of discussion among educators. Its goals are to provide students with a thorough understanding of content while simultaneously providing them with the skills to solve ill-defined problems. The term stem education came into being in the mid-1950s when the Soviet Union launched Sputnik, resulting in a "Space Race" between the United States and the Soviet Union. It is based on a set of educational goals, which are explained below.
Methods
STEM (Science, Technology, Engineering, Mathematics) education is the intentional integration of these disciplines into a student-centered learning environment. Students in STEM fields focus on problem-solving, practical skills, and collaborations. In addition, STEM education integrates the five disciplines into a single learning paradigm centered on real-world applications. Whether it is using digital technologies to create interactive robots or developing computer games, STEAM education is a powerful way to engage students.
Impact on student's academic performance
This meta-analysis of STEM education has revealed a variety of effects that STEM educators can have on the academic performance of students. The T-STEM Survey is one such assessment. It is comprised of seven subscales, including teachers' self-efficacy in teaching STEM content, beliefs about 21st-century skills, and attitudes toward STEM career awareness. This meta-analysis provides evidence to support this view.
Economic impact of STEM education
As a member of the U.S. Congress, you likely want to know more about the economic impact of STEM education. According to the Joint Economic Committee of the U.S. Congress, there is a severe shortage of STEM workers in the U.S. labor force. STEM education prepares students for STEM careers. STEM jobs have high wages and are important for American competitiveness. It also strengthens the economy by increasing productivity and innovation.